[ad_1]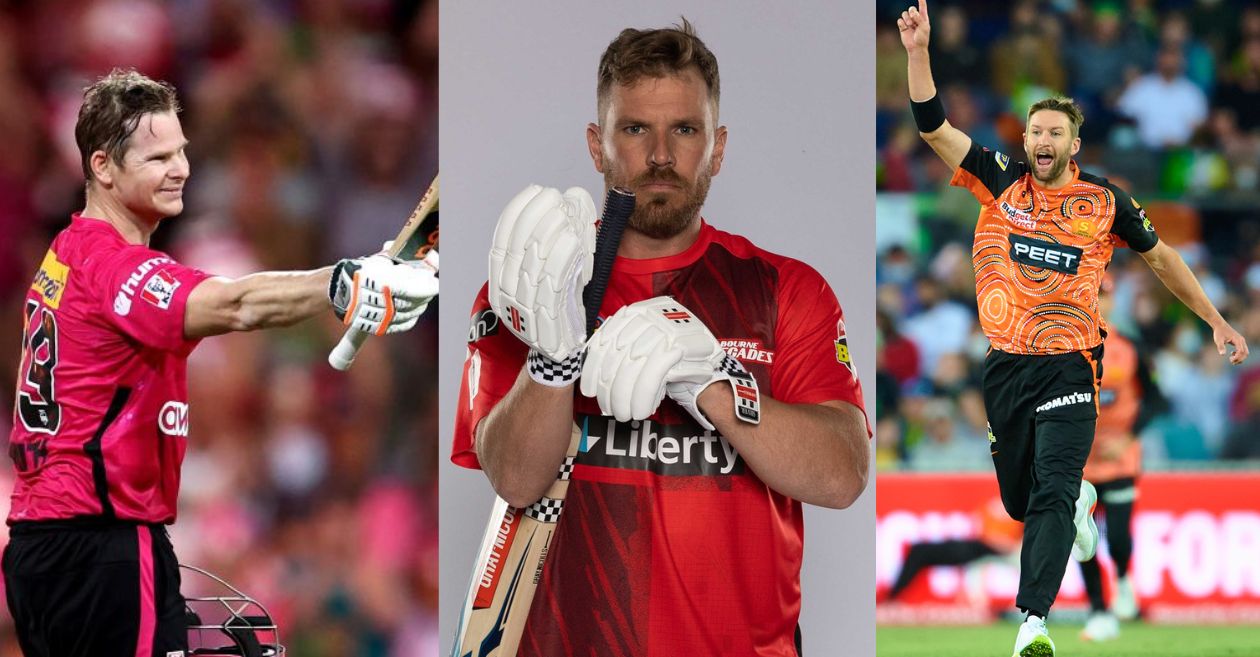 The Team of the Tournament for the ongoing Big Bash League (BBL) 2022-23 has been announced. The eight BBL coaches have picked a special team featuring some of the top performers who shined in the competition with their supreme consistency.
BBL|12 finalists, the Perth Scorchers have dominated the Team of the Tournament with three players making the cut in the form of Aaron Hardie, Josh Inglis and Andrew Tye. Matt Short, who was named Player of the Tournament in the recently-concluded Australian awards, has also been picked for the team.
Aaron Finch, the third-highest run-getter this season with 428 runs to his name, has been picked as the captain of the side. Similarly, Josh Inglis has been named as the wicketkeeper. Along with Short and Hardie, batting superstar Steve Smith, tournament's leading wicket-taker Sean Abbott got the maximum 8 votes from the coaches.
BBL|12 Team of the Tournament:
Matt Short (Adelaide Strikers) – 8 votes
Matches: 14 | Runs: 458 | HS: 100* | AVG: 35.23 | SR: 144.47 | 100s: 1 | 50s: 2
Steve Smith (Sydney Sixers) – 8 votes
Matches: 5 | Runs: 346 | HS: 125* | AVG: 86.50 | SR: 174.74 | 100s: 2 | 50s: 1
Aaron Hardie (Perth Scorchers) – 8 votes
Matches: 14 | Runs: 443 | HS: 90* | AVG: 44.30 | SR: 141.53 | 100s: 0 | 50s: 4
Aaron Finch (c) (Melbourne Renegades) – 6 votes
Matches: 15 | Runs: 428 | HS: 76* | AVG: 38.90 | SR: 121.24 | 100s: 0 | 50s: 4
Josh Inglis (wk) (Perth Scorchers) – 7 votes
Matches: 15 | Runs: 405 | HS: 74 | AVG: 36.81 | SR: 148.89 | 100s: 0 | 50s: 4
Tim David (Hobart Hurricanes) – 5 votes
Matches: 14 | Runs: 354 | HS: 76* | AVG: 39.33 | SR: 160.90 | 100s: 0 | 50s: 1
Michael Neser (Brisbane Heat) – 5 votes
Matches: 15 | Wickets: 24 | BBI: 4/25 | AVG: 17.87 | ECO: 8.43
Sean Abbott (Sydney Sixers) – 8 votes
Matches: 14 | Wickets: 28 | BBI: 3/9 | AVG: 14.07 | ECO: 7.77
Andrew Tye (Perth Scorchers) – 5 votes
Matches: 15 | Wickets: 25 | BBI: 3/27 | AVG: 19.28 | ECO: 8.31
Tom Rogers (Melbourne Renegades) – 6 votes
Matches: 15 | Wickets: 23 | BBI: 5/16 | AVG: 20.04 | ECO: 8.25
Paddy Dooley (Hobart Hurricanes) – 5 votes
Matches: 10 | Wickets: 19 | BBI: 4/16 | AVG: 12.78 | ECO: 6.56
Chris Lynn (Adelaide Strikers) – 3 votes (12th man)
Matches: 11 | Runs: 416 | HS: 87 | AVG: 41.60 | SR: 141.01 | 100s: 0 | 50s: 3
[ad_2]
#Steve #Smith #Aaron #Finch #named #BBL12 #Team #Tournament