[ad_1]

European authorities detained 15 suspected crypto scam individuals and shuttered a large-scale operation of call center networks that allegedly stole hundreds of millions of euros from victims by selling counterfeit digital currencies.
According to Europol, the arrest was conducted on January 11, 2023, after German authorities requested an investigation in June of last year.
Europol, in collaboration with the national law enforcement of Bulgaria, Cyprus, and Serbia, launched raids in 22 different sites. The operation resulted in the capture of 15 people, 14 of them in Serbia and one in Germany.
🚨 Successful action day in Bulgaria, Cyprus and Serbia:

With #Eurojust & @Europol support, authorities managed to take down a #cryptocurrency fraud network. 💻

The criminals made numerous victims in Germany, Austria, Switzerland, Canada & Australia.

👉 https://t.co/99lw5RNC54 pic.twitter.com/Pa5qRiFD3R

— Eurojust (@Eurojust) January 12, 2023
Massive Crypto Scam Using Different Languages
The criminal gangs operating the fraudulent call centers employed 200 "traders" who preyed on targets using languages in English, Russian, Polish, Hindi, and German to offer deceptive investment options in cryptocurrencies and commodities, defrauding their victims of at least 3,000,000 euros per month.
Investigators believe that German victims have lost more than 2 million euros, but disclosed that victims from other nations have also fallen prey to fraudsters.
The criminal network executed a cryptocurrency pyramid scheme in which they attracted victims via social media by offering "seemingly outstanding" bitcoin investments –  also known as 'Pig Butchering' cryptocurrency scams – with the promise of substantial and guaranteed earnings.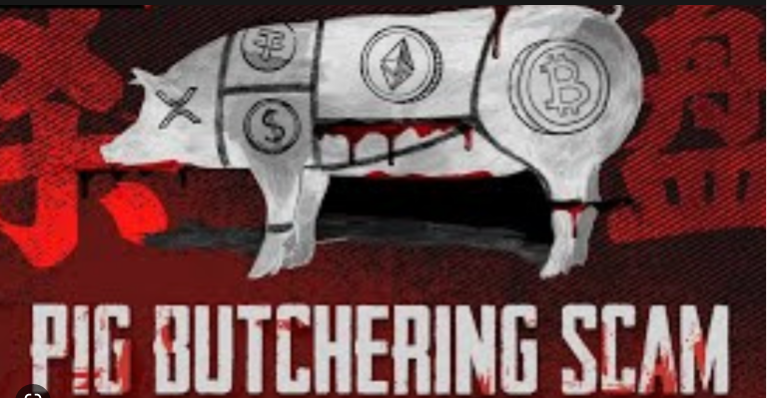 Image: Ethical Hacking - Nextdoorsec
Named in allusion to the procedure of fattening a pig prior to slaughter, these crypto scam operations sometimes entail fraudsters contacting victims at random, winning their trust, and then tricking them into making fraudulent investments before fleeing with the proceeds.
The criminals initially persuaded the victims to invest small amounts. The scammers then enticed their victims to transfer additional sums by promising phony pricing increases and handsome earnings.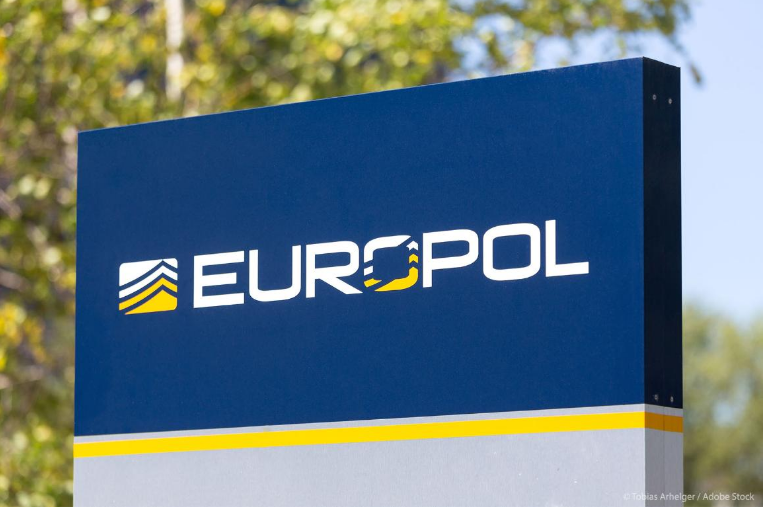 Image: European Parliament
On Friday, Europol announced:
"The suspects used adverts on social media to lead victims to websites managed covertly by the criminals that promised what appeared to be great cryptocurrency investment opportunties."
Cops Confiscate $1 Million In Crypto Scam Raid
Europol revealed that the organization is collaborating with a number of international police forces to "keep ahead of individuals who abuse crypto-assets to perpetrate crimes and launder money."
The searched locations yielded electronic equipment, data, and documents, as well as three hardware wallets containing around $1 million in cryptocurrencies and approximately 50,000 euros in cash.
Governments throughout the world are beginning to pay closer attention to the illicit usage of cryptocurrency. The United States government, for example, has carried out strong measures against crypto scam services that have been shown to assist nefarious acts.
Crypto total market cap at $937 billion on the daily chart | Chart: TradingView.com
In June 2022, the U.S. Federal Trade Commission (FTC) announced that between January 2021 and March 2022, over 46,000 Americans reported losing more than $1 billion worth of digital currencies to crypto scam.
In October, the U.S. Federal Bureau of Investigation issued a warning regarding 'Pig Butchering' investment schemes, in which criminals steal ever-rising sums of cryptocurrency, in order to increase understanding among cryptocurrency investors who are being exploited by these frauds.
-Featured image by Michael Crabtree/Getty Images


[ad_2]
#Europol #Seizes #Million #Arrests #Massive #Call #Center #Fraud